DSMC Breast Cancer Center strives to become an international medical institution that provides patient-centered treatment and state-of-art research on breast cancer.

DSMC Breast Cancer Center enables patients suspected of breast cancer to receive breast utrasonography and cytoscopy, and provides surgery within 2 weeks from diagnosis.
The collaboration among specialists related to breast cancer enables optimal treatment.
The specialized nurse provides various, high-quality services such as consultation for surgery and chemotherapy, nutrition, wig, implant, etc.
In addition, the center treats a wide variety of symptoms and diseases related to breasts including benign tumors and male genetic disease.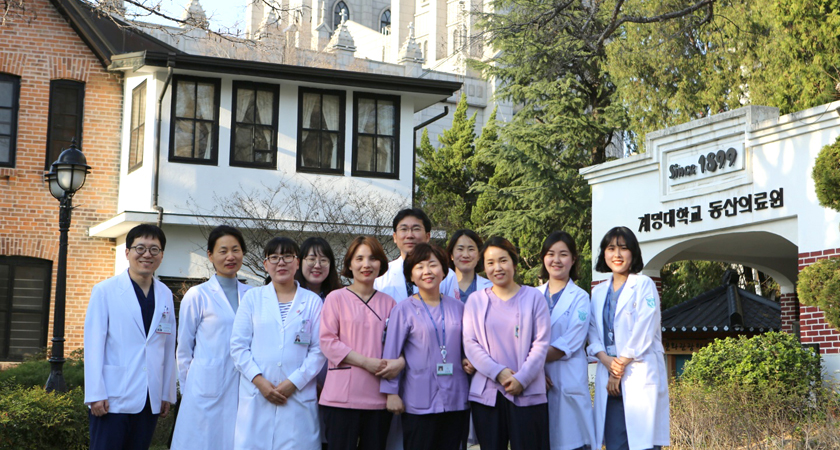 Considering that the vast majority of the patients are women, the center provides refreshing and comfortable environment.
With the state-of-art ultrasonography and mammotome equipment set up in one place, the center also provides simple surgical procedures in addition to ultrasonography and biopsy.