According to 2006 data, colon cancer was the second most common type of cancer among Koreans, and the colon cancer rate is rising. However, thanks to the rapid development of treatment techniques, colon cancer has better treatment results than many other types of cancer.
DSMC Colon Cancer Center will strive to help the patients and families overcome the disease and enjoy a happy life.
Colon Cancer Center
The Colon Cancer Center consists of professors of surgery, gastric medicine, radiology, hemato-oncology, radiation oncology, pathology, and nuclear medicine, and specialized nurses, and colon cancer coordinator.
The center applies a standardized treatment guideline to patients hospitalized for surgery in order to minimize the required hospital stay and help the patients return to their everyday life soon.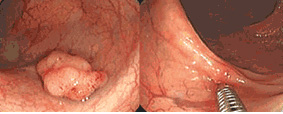 Also, after the surgery, continuous followup is provided according to the regular hospital visit and exam schedule, so that the patients can understand their own disease and relevant future plan.
The Colon Cancer Center will strive to lead treatment of and research on colon cancer in Korea and elsewhere and help improve mental and physical happiness of the patients by providing customized treatment.